Three sizes are available at this location.
5 x 10 = $39/month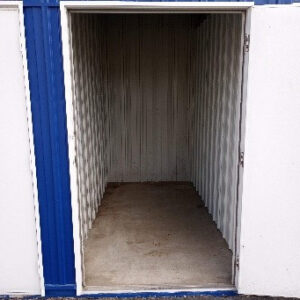 Each 5 x 10 has 46″ extra wide walk-in door.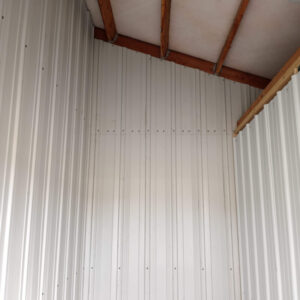 Our main street 5 x 10 units are extra tall inside. The use of vertical space allows for a huge volume of contents.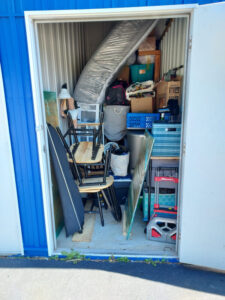 By planning the use of space and careful stacking contents provides enough room for the contents of small efficiency apartment. This size is also perfect for seasonal equipment like snowblowers, mowers, and bicycles.
10 x 10 Oversize = $65/month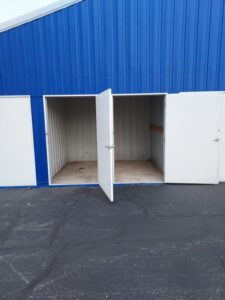 The Main Street location 10 X 10 units each feature 2 48" walk in doors. All of these units have extra vertical space to allow stacking items.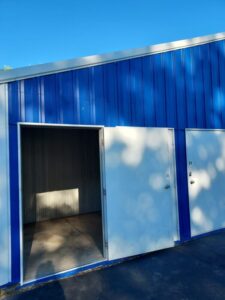 Paved driveway, concrete floors, and 2 doors for easy access and main street convenience!
10 x 25 with 10′ or 12′ high overhead door = $159/month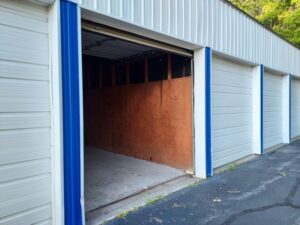 The 10' high door clearance on these units make them ideal for oversize storage needs such as larger vehicles, boats, and small campers. Concrete floors and paved drive-up access.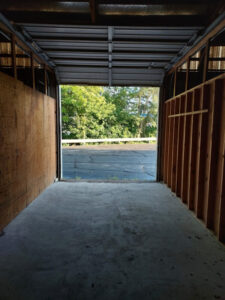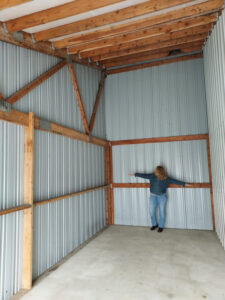 Lots of vertical space for stacking, large, bulky, tall items. With careful packing an entire home can be stored in this unit. Boats, cars and small campers fit in here. Interior depth is slightly under 25'. Great for contractors' equipment and inventory storage. Long term rates are available, inquire.